About Rochester Electronics
Rochester Electronics is the world's largest continuing source of semiconductors–100% Authorized by over 70 leading semiconductor manufacturers. Rochester manufactures and distributes end-of-life (EOL) and active products for the industrial, transportation, military, medical, energy, civil aviation, automotive, and telecommunication markets. Rochester services distributors, original equipment manufacturers (OEM), contract manufacturers (CM), and original component manufacturers (OCM).
As an original manufacturer stocking distributor, Rochester has over 15 billion devices in stock encompassing 200,000 part numbers, providing the world's most extensive range of end-of-life (EOL) semiconductors and broadest range of active semiconductors.
As a licensed semiconductor manufacturer, Rochester has manufactured over 20,000 device types. With over 12 billion die in stock, Rochester has the capability to manufacture over 70,000 device types.
Rochester is the Semiconductor Lifecycle Solution™ no other company compares to the breadth of Rochester's product selection, value-added services, and manufacturing solutions.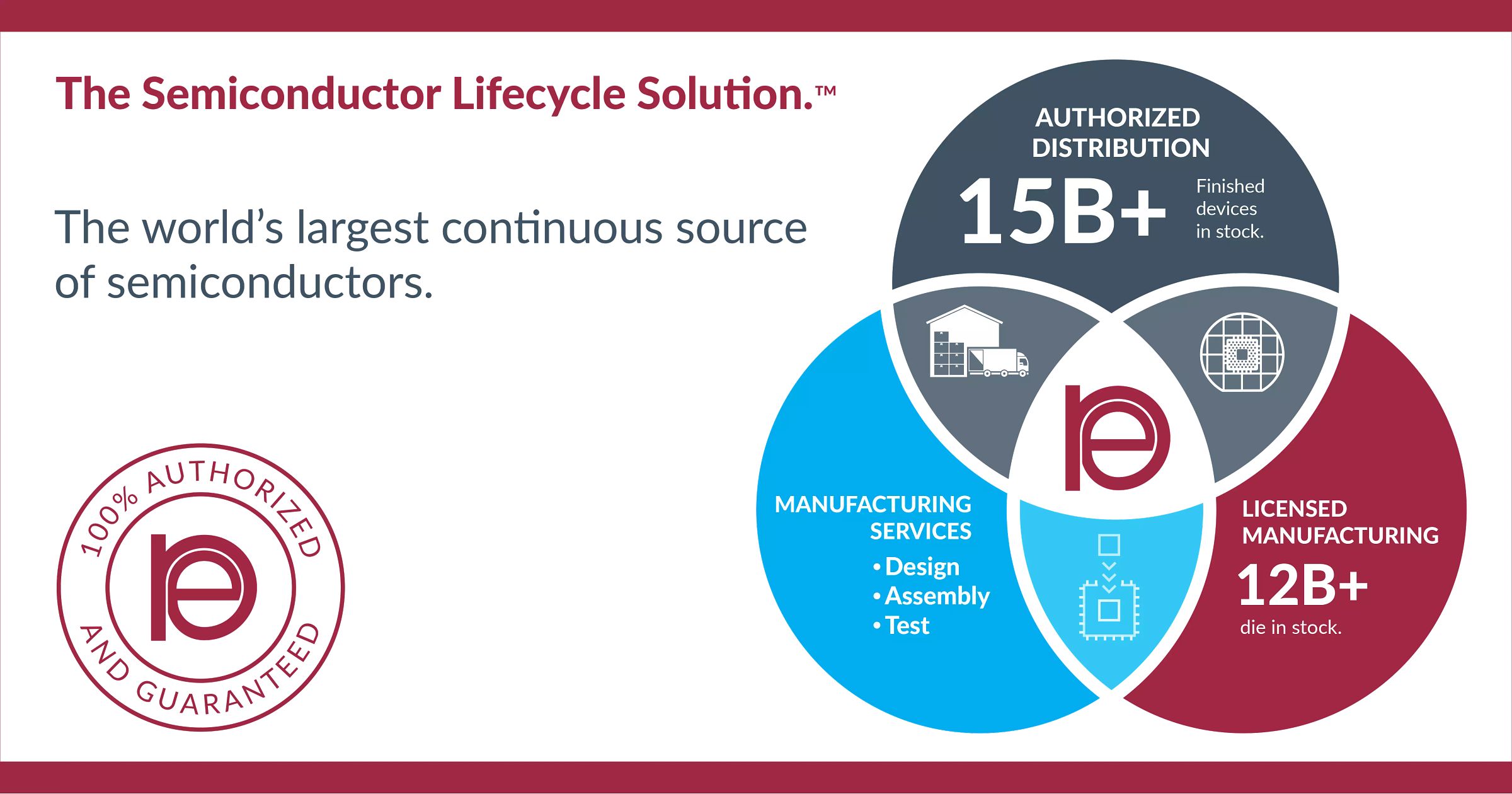 Our Services
Rochester Electronics provides an extensive range of value-added services through authorized distribution and licensed manufacturing. Our capabilities provide quick-turn delivery for our manufactured products and contracted assembly services.
Our proven test protocol ensures the highest test quality with accuracy guaranteed; offering a wide variety of capabilities across multiple test platforms.
Rochester offers authorized semiconductor product replication/re-creation services–form, fit and functional drop-in replacement with 100% software compatibility, no errata.
Our Solution
Rochester Electronics' growing product and service portfolio continues to provide an authorized source of supply directly to customers around the world via our global sales offices, and our authorized distribution network. We thank our Suppliers, Customers, Distribution Channel Partners and valued global employees for enabling us to provide The Semiconductor Lifecycle Solution™. Please visit www.rocelec.com to learn more about our comprehensive inventory and solutions.