Providing an extensive range of IBM and NXP Devices
Rochester Electronics is an authorized distributor and licensed manufacturer of select IBM and NXP end-of-life (EOL) PowerPC microprocessors.
As a licensed manufacturer of these EOL devices, our Rochester solutions include the PowerPC 750 32-bit microprocessor series, offering a wide range of 750 versions (750CL, 750FX, 750FL, 750GX and 750GL), and the XPC8260 Hip 3 and 603 families.
As a long-standing partner of both IBM and NXP we proudly provide ongoing 100% Authorized, traceable, certified, and guaranteed solutions.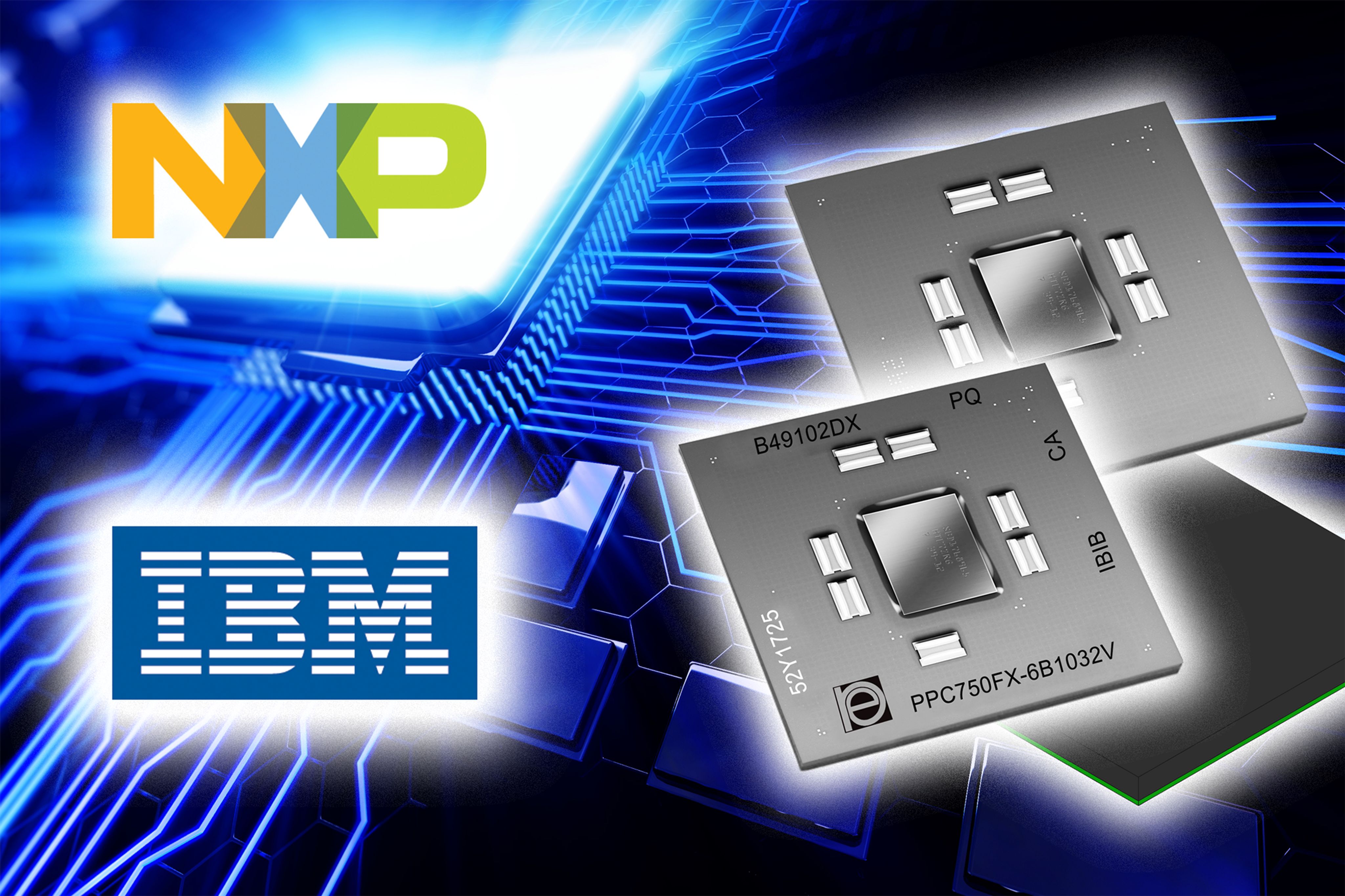 Are you searching for PowerPC microprocessors?
Rochester's PowerPC Product Portfolio Includes:

IBM: 25PPC405xxx, 25PPC603xxx, 25PPC750xxx
NXP: MPC5xx, MPC7xx, MPC82xx, MPC83xx, MPC85xx, MCP86xx, MPC87xx, MPC88xx
Rochester Electronics: IBM25PPC750CL, IBM25PPC750CX, IBM25PPC750GX, IBM25PPC750GL, IBM25PPC750FX, and IBM25PPC750FL
Search our PowerPC Inventory:
IBM PowerPC Inventory
NXP/Freescale PowerPC Inventory
RE PowerPC Inventory​