Over 10 Million International Rectifier Active and Obsolete Units in Inventory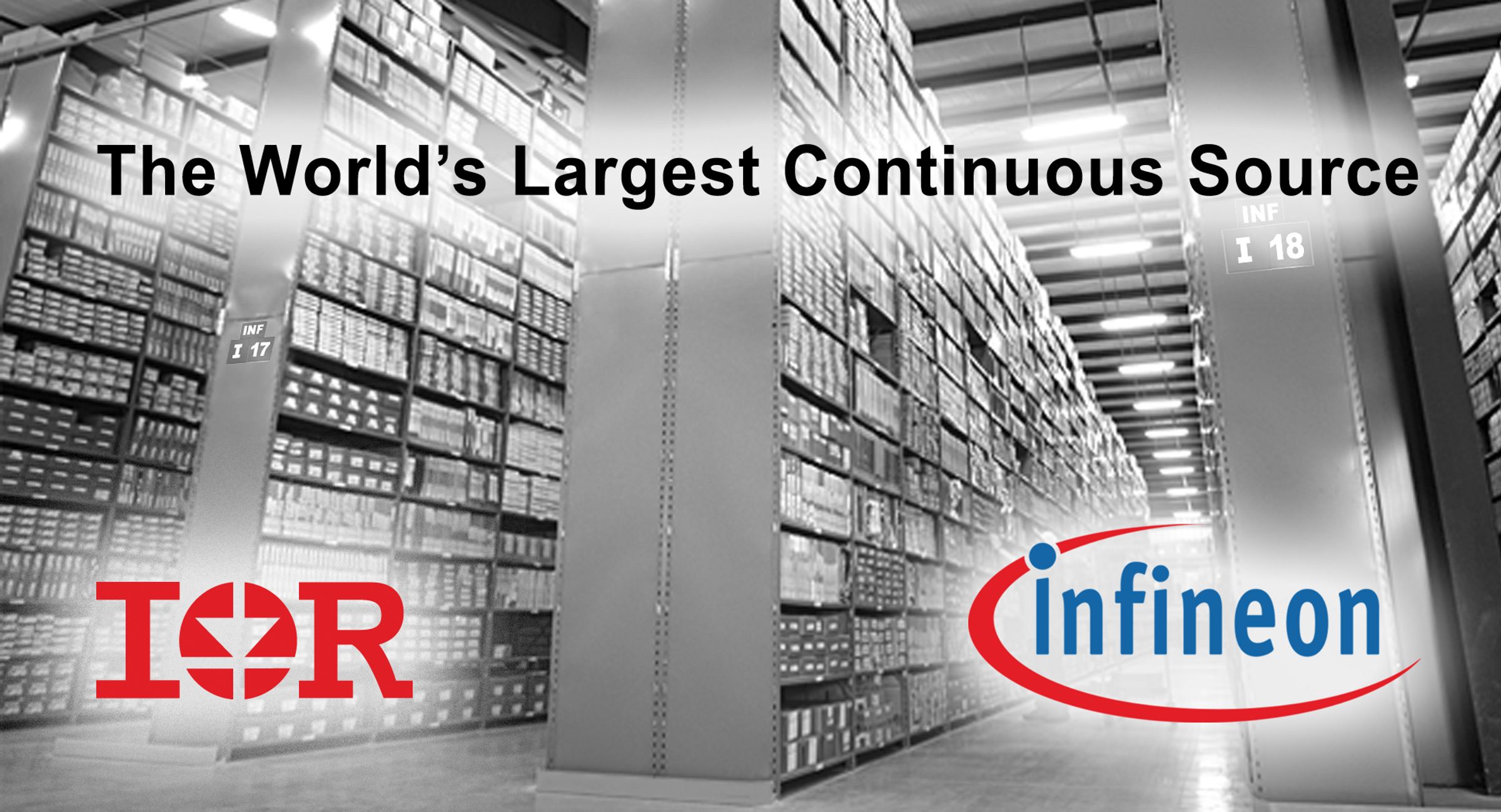 In January 2015, Infineon Technologies AG successfully acquired International Rectifier (IR). IR manufactured Analog and Mixed-signal ICs, Advanced Circuit Devices, Integrated Power Systems, and High-performance Integrated components for computing.
IR products continue to be used in many applications including lighting, automobile, satellite, aircraft, and defense systems; as well as key components in power supply systems in electronics-based products that include microcomputers, servers, and networking and telecommunications equipment
International Rectifier's expertise in low-power, energy-efficient IGBTs and Intelligent Power Modules, Power MOSFETs and Digital Power Management ICs integrate with Infineon's offering in power devices and modules. The extended product portfolio offers a broader lineup of products and solutions in energy efficiency, mobility, and security.
Rochester Electronics has over 10 million units (both Active and Obsolete) of IR devices in inventory with more in-coming later this year.  Rochester has the following International Rectifier product families 
in stock:
Low voltage and medium voltage MOSFETs
IGBT Modules and ICs
Intelligent Power Modules
Switching Regulator or Controllers
Solid State Relays
Power Field-Effect Transistors
Broad package portfolio including Automotive Grade products

International Rectifier Focus Markets and Applications
Power Management
Devices (PMD)

Energy-saving Products
(ESP)

Enterprise Power
(EP)

Automotive Products
(AP)

Power supply
Data processing
Telecoms
Industrial and commercial battery-powered systems

Motor control applications
Industrial automaton
Lighting and display
Audio and video

Servers
Storage
Routers
Switches
Infrastructure
Notebooks
Graphic cards
Gaming consoles

Automobiles
Trucks and buses
Hybrids
Electric vehicles
View Available International Rectifier Products