High demand Analog Devices product available at Rochester Electronics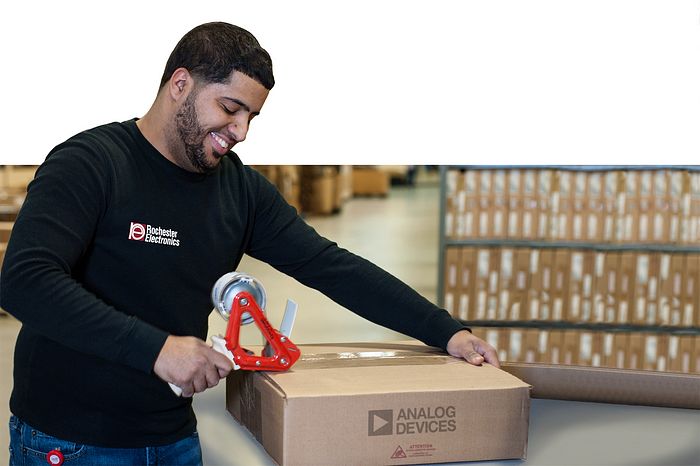 Rochester has over 250 million Analog Devices product available and recently received more than 5 million Analog Devices.
As of March 10, 2017 Analog Devices (ADI) announced the completion of its acquisition of Linear Technology Corporation.  The combination of these two companies creates an  analog industry powerhouse and furthers ADI's reach in some of the most attractive markets such as industrial, automotive and communications infrastructure markets.
Rochester Electronics has partnered with Analog Devices for over two decades and continues to offer an extensive portfolio of product and solutions.
Over 250 million Analog Devices product in stock
Over 5 million Analog Devices parts recently received
Ongoing licensed manufacturing of select EOL Analog Devices product
ADSP-2100 DSP Microcontrollers
Below is just a sample of our product offering:
A comprehensive Analog Devices portfolio of product and solutions is available at Rochester Electronics and includes ADC & DAC, DSPs, Op Amps, Switches &; Multiplexers, Power Management and much more.
The Semiconductor Lifecycle Solution™  No other company compares to the breadth of our product selection, value added services and manufacturing solutions.
Markets and applications served by Rochester include: Automotive, Civil Aviation, Energy, Medical, Military, Industrial, Telecommunications, Transportation, Communications, Aerospace & Defense.
View Available Analog Devices Products