Rochester Electronics partner network continues to expand with the addition of Nisko Projects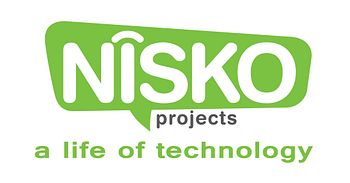 We are excited to welcome Nisko Projects to our growing global network. 
Nisko Projects is in the heart of the Israeli high-tech industry in Ramat Hahayal Tel-Aviv.  Nisko is regarded as one of the top 3 distributors in the region and are uniquely positioned to serve the needs of Israel's leading high-technology companies. 
About Nisko Projects
Nisko's stated mission is to satisfy customers' needs by providing state-of-the-art quality service through superior product marketing, inventory services, outstanding technical solution support and professional selling/design-in procedures.
Zion Halaly, VP of Active Components at Nisko Projects, stated "We will now be able to offer the extensive portfolio of products and services that Rochester offers to the market.  Our partnership with Rochester will drive our growth and presence in Israel."
Stephen Morris, Rochester Electronics, EMEA General Manager responded, "We are enthused and highly motivated by the drive and commitment that Nisko Projects have in the Israeli market and we see this as a strong addition to a growing partner network for Rochester across EMEA. This further solidifies our customer support and service in our target markets."
About Rochester Electronics
Rochester is 100% authorized by over 70 leading semiconductor manufacturers, manufacturing and distributing EOL and active products for the industrial, transportation, military, medical, energy, civil aviation, automotive, and telecommunication markets. With the capability to manufacture over 70,000 device types and 15 billion units in stock, no other company compares to the breadth of our selection, services and manufacturing solutions.  Rochester's products are 100% authorized, traceable, certified and guaranteed. For more information visit: www.rocelec.com.
Learn more about Rochester Distribution