Authorized Renesas Distributor with Over 500 Million Devices In Stock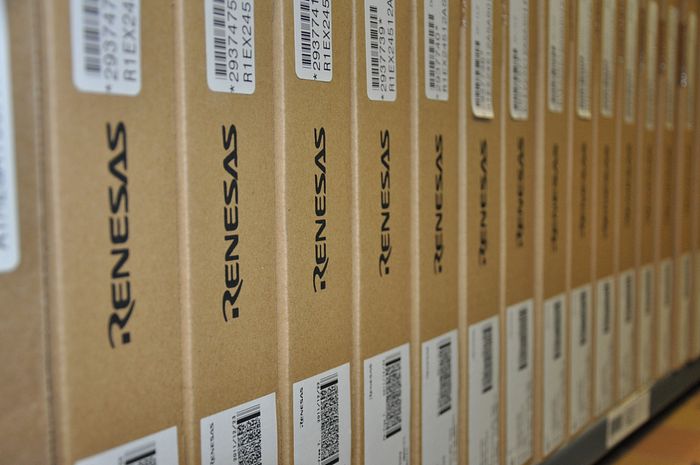 The Rochester Electronic's Renesas Portfolio Includes:
MCU Product Family:
The Renesas MCU product family includes the M16 series (Mitsubishi), SuperH series (Hitachi), and V850 series (NEC). The CISC and RISC, 4 bits through 64 bits, are included in the product line. The R8C and RX series are also available. Renesas MCUs are utilized in many applications such as: AV Systems, Gaming, Car Audio and Navigation Systems, Storage, and Robotics. Renesas MCUs are available in a wide array of packages with on-chip memory, Flash Technology, for several applications. 
Renesas Memory:
Renesas provides SRAM/DRAM/FIFO/PROM storage products. SRAM is available from 256K bit to 72M bit, DRAM, from 288M bit and 576M bit, FIFO is available in 40K bit and 64K bit, and PROM is available in 2K bit to 4M bit. Renesas offers: DRAM with low latency for networking and is implemented for spec/speed/access ability, PROM utilizes the latest MNOS memory technology and CMOS process and achieves low power and gh-speed and high-reliability performance. Renesas storage products are often utilized with Renesas MCU products to achieve high system performance.
Renesas Discrete:
The Renesas power products include Power Diode series: Zener Diode and Schottky Diode, and Power Transistors such as Bipolar Power Transistors. Power Diode products provide Low-VF and High-trr for customer system integration. Various package types and high-voltage and low Vce capability in Power Transistor series are available. Renesas Discrete products provides high-performance and reliability for mobile and intelligent systems. 
STD-Logic & Linear/Mixed Signals:
In Standard Logic, Renesas provides the 74 series (3.3V/5.0V) products and clock generators. In Linear circuit, Renesas offers: Regulator/Op Amp/Comparator and RESET circuits, which are required with an MCU interface. In Mixed Signals, the following options are vailable: LED controller, Power Management, Circuit, AV System, Sound Controller, Card Reader, ADC-DAC, and Driver IC's. These are best in class, High-Performance and High-Speed Mixed Signal ICs.
View our Interactive Renesas Solution Brochure