Did you know Rochester offers in-house manufacturing capabilities?
Rochester Electronics' extensive licensed manufactured product portfolio includes over 20,000 device types. With over 12 billion die in storage, Rochester has the capability to manufacture over 70,000 device types.By leveraging
Rochester's in-house assembly, proven test and reliability protocols, ability to re-create silicon and extensive supplier partner network, we can provide solutions to solve your obsolescence challenges.
Do you have a die from an original component manufacturer, but no longer have the ability to assemble or test the product?
We have manufacturing capabilities used to support Rochester Electronics' manufactured devices which include full engineering, design, assembly, electrical testing, reliability testing and analytic services. Rochester can ensure that your project is built, tested, and delivered to your specifications.
Rochester's growing in-house manufacturing capabilities, located in our US-based facility, include:
Electrical testing of analog, digital, mixed signal and memory finished goods and wafers up through space level products.
Hermetic assembly tooled with automated and semi-automated equipment capable of processing standard hermetic packages, MCMs and custom customer packages and processing needs.
Plating capability for discriminating customers who need SnPb finished products.
Reliability testing capable of processing MIL and space level material.
Analytic services supporting wafer and package re-creations, general manufacturing and quality support.
Rochester is The Semiconductor Lifecycle Solution™ no other company compares to the breadth of Rochester's product selection, value-added services, and manufacturing solutions.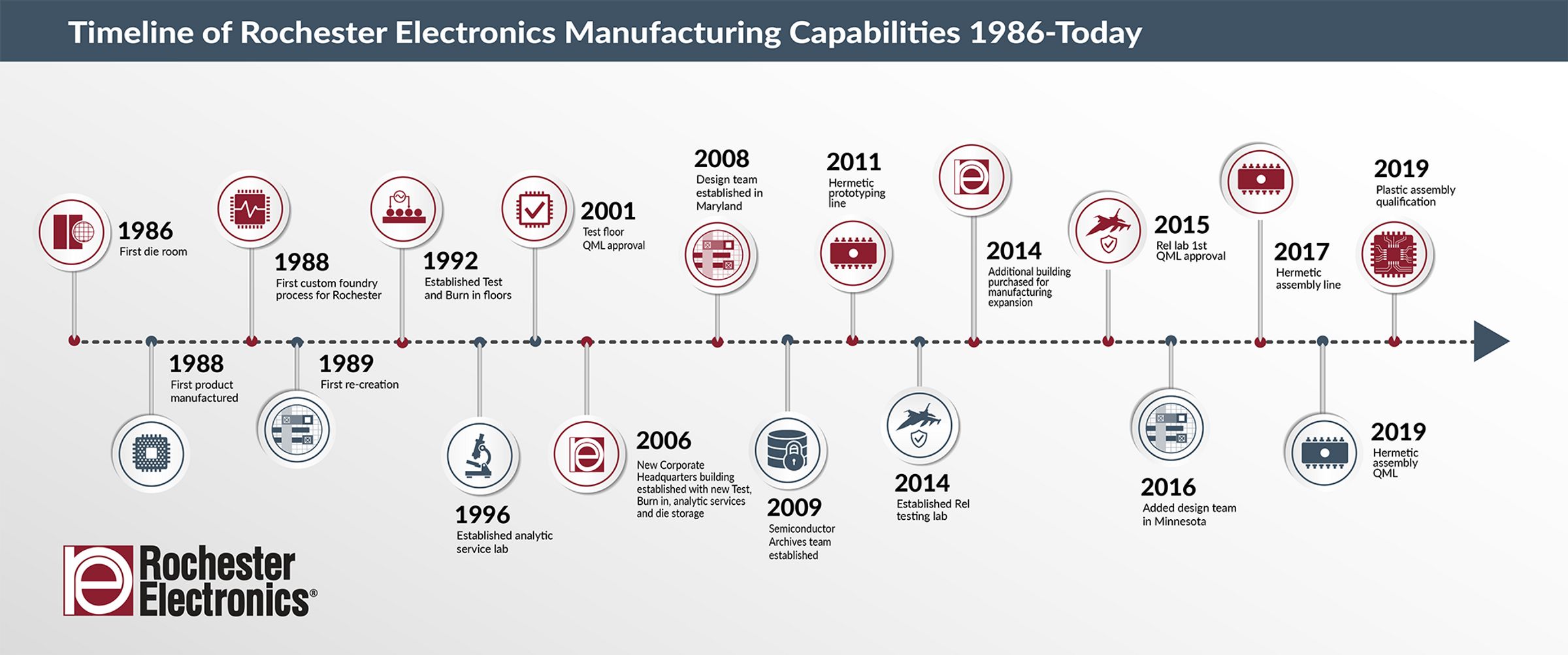 View Timeline