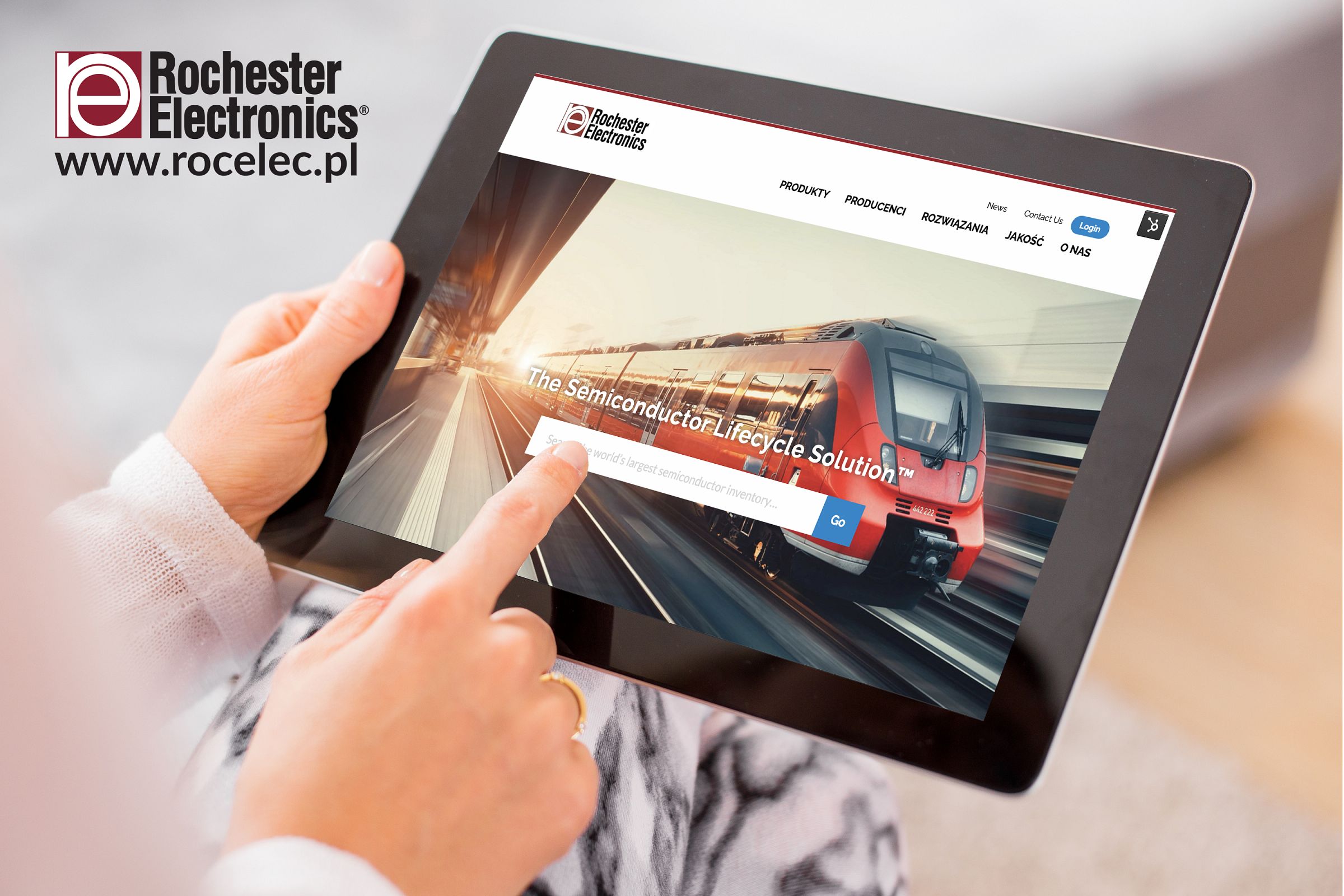 Rochester Electronics, the world's largest continuous source of semiconductors, is pleased to announce the launch of a new website supporting the Polish language – www.rocelec.pl.
On January 29th, 2021, after months of dedication and hard work, Rochester is delighted to officially launch a digital platform focused on providing clients in Poland with the best possible customer experience in the local language.
On the new regional website launch, Stephen Morris, General Manager, EMEA, states, "From the very beginning we believed in reaching out to the overall EMEA market while understanding the importance of best serving each region. In this pursuit, serving our Polish customers in the local language was a logical next step. Exceptional customer service is the core of our business and as such, we are excited to further facilitate customer engagement in Poland."
Since the unveiling of Rochester's English (rocelec.com) website in 2017, we have successfully launched regional websites in Spanish, French, Italian, German, Korean, Chinese, and Japanese. In our quest for global reach with regional support, the new site is guaranteed to offer a better customer experience to our customers in Poland.
Aligned to the English website, the Polish site provides comprehensive information in a user-friendly format on Rochester's products and services including technical whitepapers, case studies, and product datasheets. It is your window into Rochester's database of in-stock and build-to-order parts. Users may direct questions to our dedicated team of regional specialists using the easy-to-use "Contact Us" online form. It is your "go-to" source for up-to-date company news, industry articles, and featured products.
Visit www.rocelec.pl to experience Rochester online in the Polish language.
About Rochester Electronics
Rochester Electronics is the world's largest continuous source of semiconductors–100% Authorized by over 70 leading semiconductor manufacturers.
As an original manufacturer stocking distributor, Rochester has over 15 billion devices in stock encompassing more than 200,000-part numbers, providing the world's most extensive range of end-of-life (EOL) semiconductors and broadest range of active semiconductors.
As a licensed semiconductor manufacturer, Rochester has manufactured over 20,000 device types. With over 12 billion die in stock, Rochester has the capability to manufacture over 70,000 device types.
Rochester offers a full range of manufacturing services including Design, Wafer Processing, Assembly, Test, Reliability, and IP Archiving providing single solutions through to full turnkey manufacturing, enabling faster time-to-market.
Rochester is the Semiconductor Lifecycle Solution. No other company compares to the breadth of Rochester's product selection, value-added services, and manufacturing solutions.
With direct sales and support staff in all major markets, complemented by a network of regional and global authorized channel partners, we aim to meet your needs over the phone or via our e-commerce platforms anytime, anywhere.
For more information visit: www.rocelec.com.