Rochester has received QML certification to MIL PRF 38535 for our in-house hermetic assembly line and have expanded our QML capabilities.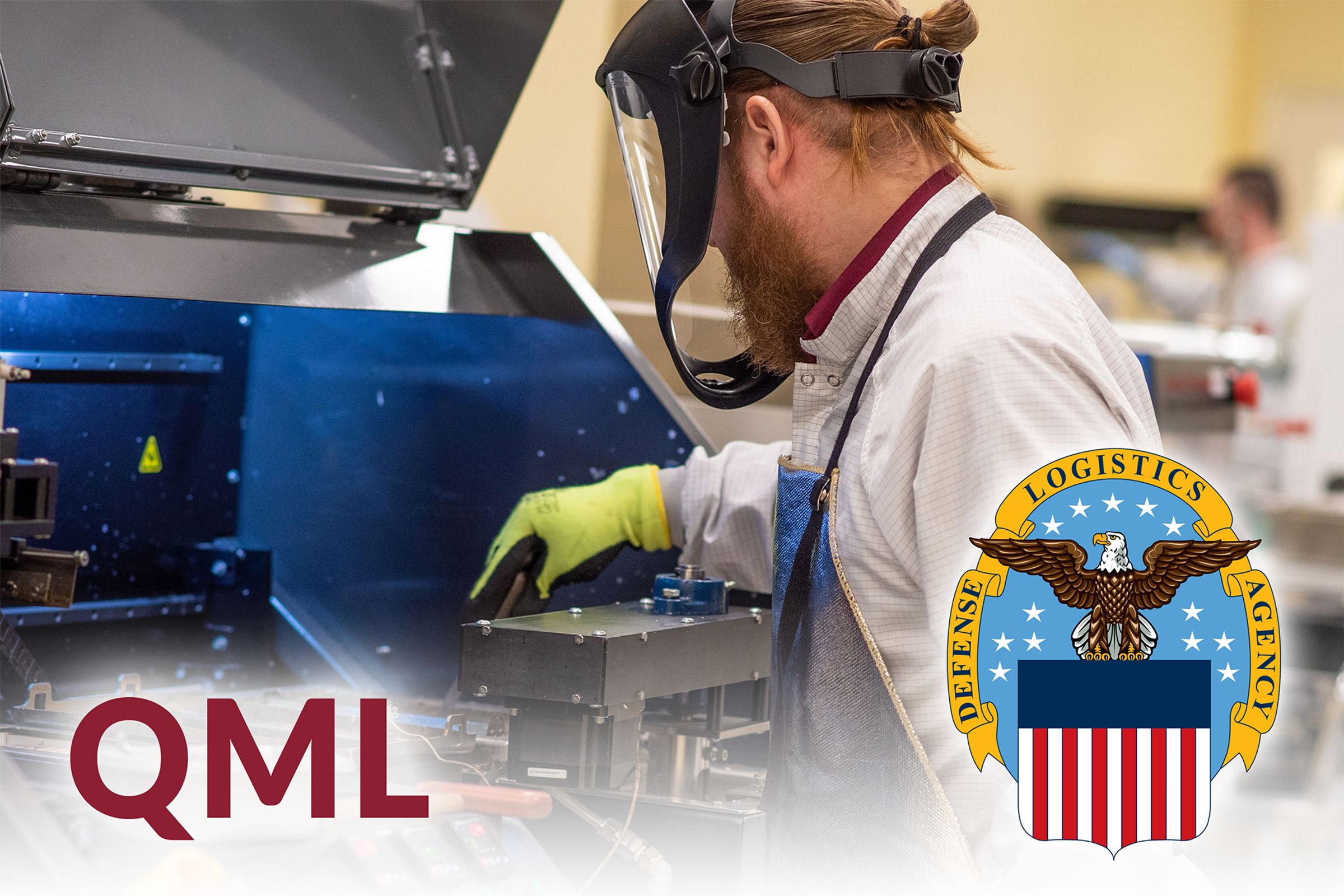 Rochester Electronics has been a participant in the US Government's QML (Qualified Manufacturer's List) Program since 1999.
As part of the program, the DLA (Defense Logistics Agency) Land and Maritime department audits and qualifies manufacturers who demonstrate they can meet the requirements of MIL PRF 38535 to ensure manufactured QML product and services meet or exceed the standards for military and space performance. These audits not only look at the end-product quality, but also review the quality management systems, manufacturing methods and qualification practices used to produce QML certified product.
With the recent addition of hermetic assembly, Rochester's in-house QML offerings now include:

Hermetic Assembly with full environmental screening per MIL STD 883 Test Method 5004
Electrical Testing and Burn In per Mil Std 883 Test Methods 1005 and 1015 with electrical screening per TM 5004
Lab Suitability for all of the Test Method 5005 QCI and Reliability Testing for Groups B and D
Rochester is proud to be a continued participant in the QML program helping to ensure our Military customers and end-users relying on the QML program have confidence our products will perform to the exacting program standards when called upon to deliver.
Rochester is a distinguished partner certified by DLA Land and Maritime in their Qualified Supplier List of Distributors (QSLD) Program. We offer thousands of QML-certified products, as well as other grades of semiconductors, which were manufactured by our Original Component Manufacturers (OCM) partners. These products are currently available from our 100% authorized and secure distribution facilities.