We Solve, We Provide
Rochester Electronics is the world's largest continuing source of semiconductors – 100% Authorized by over 70 leading semiconductor manufacturers.
Rochester is an original manufacturer stocking distributor, we have over 15 Billion devices in stock, spread over 200,000-part numbers, providing the world's largest range of end-of-life (EOL) semiconductors and broadest range of active semiconductors.
WE SOLVE supply chain disruption with the world's broadest range of active semiconductors.
WE PROVIDE a continuous source of supply with the world's largest range of EOL semiconductors.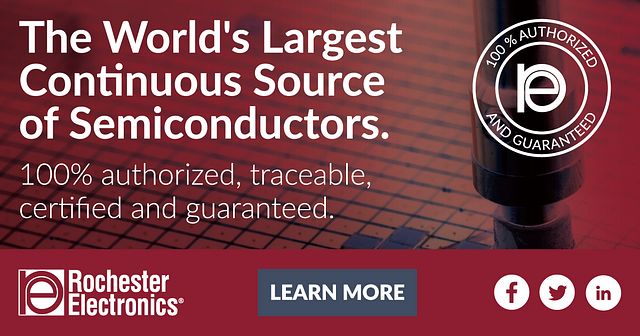 With direct sales and support staff located in all of the world's major markets, complemented by our network of both regional and global authorized channel partners, we are there to meet the needs of our customers face-to-face, over the phone or via our e-commerce platform.
For over 35 years, Rochester's growing supplier authorizations allows us to make available the world's largest continuous supply of finished semiconductor devices, all of which are 100% authorized, traceable and guaranteed.
Rochester Electronics is your Trusted Source.
View our Infographic