Rochester Introduces NEW Regional Website for Germany
May 11, 2018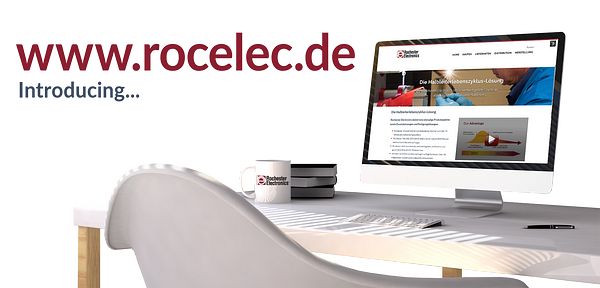 The Rochester team in EMEA proudly introduces their new regional website in Germany -www.rocelec.de.

Our goal is to provide our German speaking visitors with an easy way to learn more about Rochester Electronics, the products and services we provide, suppliers we distribute as well as local contact information.
The site features include integrated social media buttons for our local Xing, YouTube, LinkedIn and Twitter accounts fostering improved communication with current and future customers.  The site also allows direct access to search our inventory database for in-stock and build-to-order parts as well as a "Contact Us" form where users may direct questions to our regional team.  We will continually provide up-to-date content with helpful information, industry articles, blogs, and company news.
Join the Celebration!
Visit us at www.ROCELEC.DE