Rochester now offers ISSI DRAM, FLASH, and SRAM memory products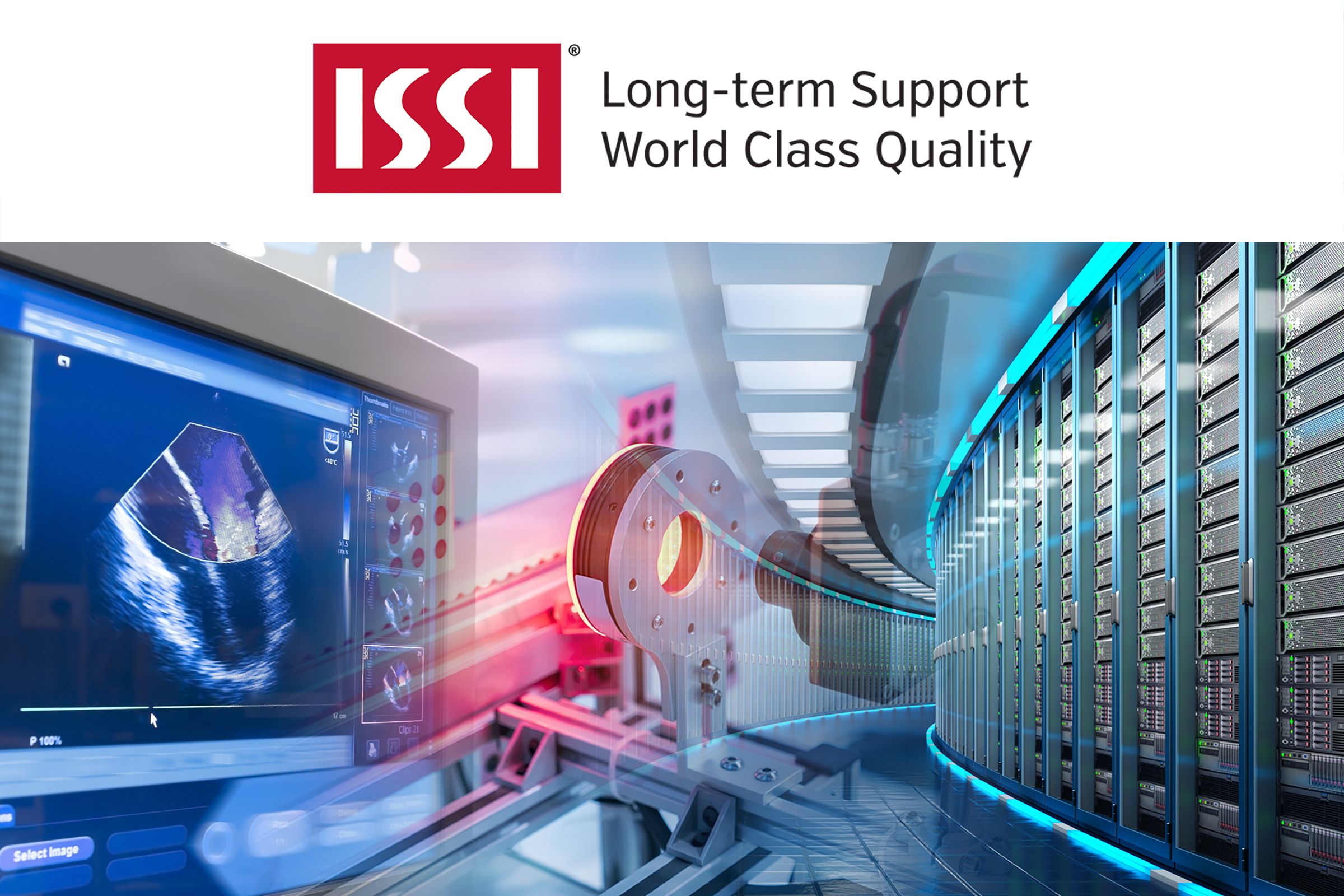 ISSI (Integrated Silicon Solutions Inc.) and Rochester Electronics have partnered to provide our customers with a broad array of ISSI memory products. Rochester has recently received inventory spanning across several product lines. As part of our long-term and extended lifecycle support, it is important not only to secure the core devices but also the associated devices that are included in the design. This addition of ISSI memory products adds a strong compliment to the microprocessors, DSPs, and other key products that Rochester already supports.
Our ISSI inventory now includes their DRAM, FLASH, and SRAM memory products.
Our ISSI DRAM covers standard Sync DRAM, DDR, DDR2, and DDR3 DRAMs and low latency RLDRAM2 with densities of 16Mb, 64Mb, and 256Mb. These products have been the main memory choice for code and data storage in numerous embedded systems, which includes medical, industrial, and military long-life applications.
Rochester's ISSI SRAM includes standard, high-speed, and low-power devices with densities of 1Mb, 2Mb, and 4Mb. The devices are used across numerous applications that require fast memory access. They cover a range from those needing the highest performance, such as buffering and cache, to those needing low power, such as mobile applications.
Our ISSI FLASH memory is the Quad Serial FLASH with densities of 2Mb and 4Mb. They support the industry-standard SPI serial interface, which allows for lower pin count and smaller packaging. The devices are used in various applications for code shadowing to RAM, for execute in place (XIP) operations, and storing non-volatile data.
Search Rochester's ISSI memory inventory today