Providing support for long lifecycle applications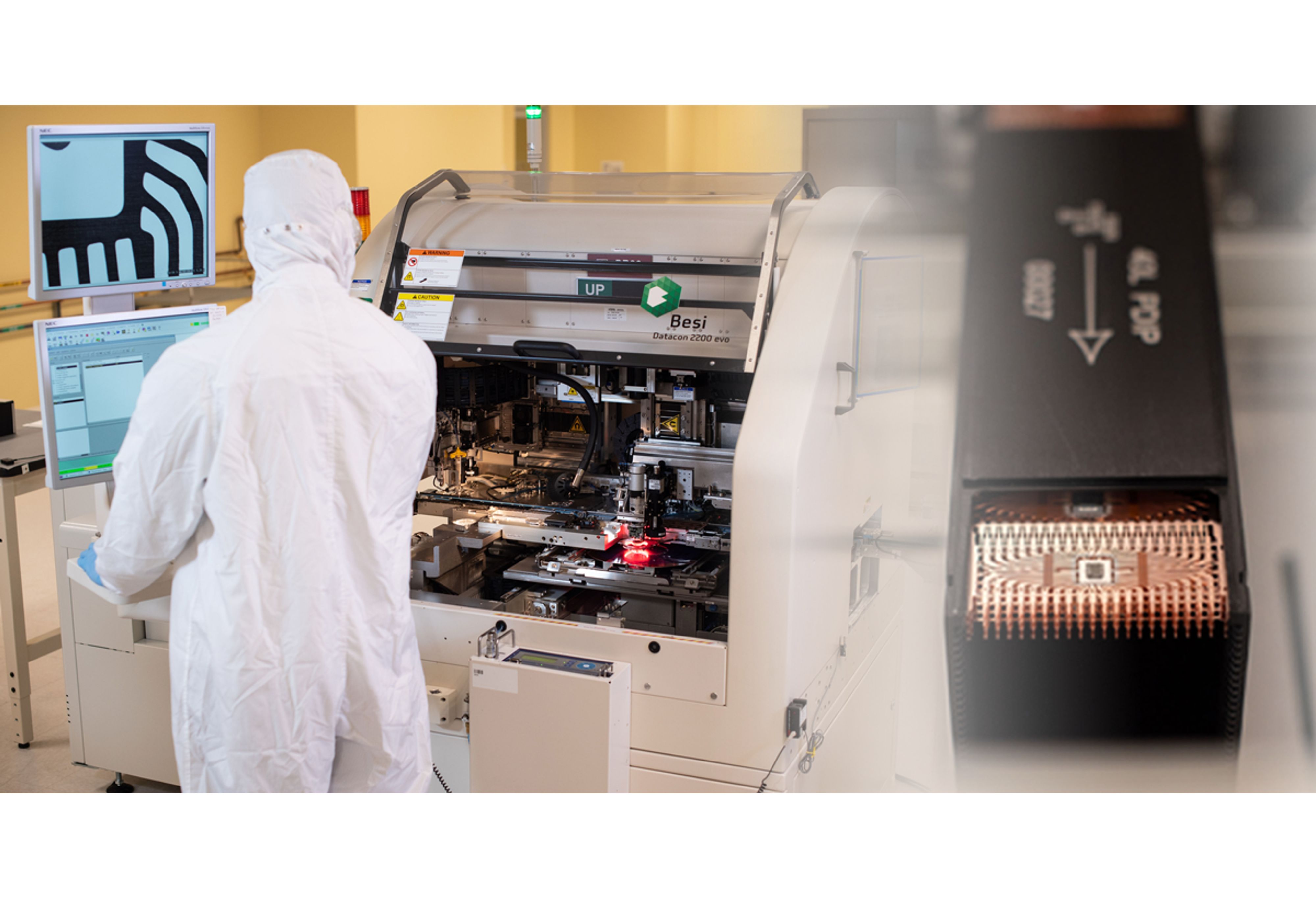 Rochester Electronics provides a continuous source of semiconductors aligning with long lifecycle applications such as industrial, transportation, military, medical, energy, aviation, automotive, and telecommunications. We provide 100% authorized and guaranteed stock of active and obsolete devices from over 70 leading semiconductor manufacturers, along with extended life manufacturing solutions through our licensing, die banks, and die product replications.
Through our partnerships with key semiconductor manufacturers, Rochester maintains the world's largest die bank with over 12 billion die in stock. With this inventory and through our licensed replications, we have the capability to manufacture over 70,000 device types, which is achieved through both in-house manufacturing and the use of Off-Shore Assembly and Test (OSAT) facilities. Our internal manufacturing capabilities include hermetic assembly, plastic assembly, open cavity packaging, component lead-finishing, as well as package, substrate, and lead-frame replication.
Recently, Rochester has added a Plastic Dual Inline Package (PDIP) assembly line, a service that is growing in need as more industries may face obsolescence as the semiconductor manufacturing market tightens. Currently, our offering includes 18, 20, 28, and 40-pin PDIP devices with plans for additional packages.
The AM27C256/AM27C512 and the P8155H are excellent examples where Rochester's PDIP manufacturing is providing a continued source of supply. The AM27C256 and AM29C512 are 32Kx8-Bit and 64Kx8-Bit EPROMs respectively and are designed to operate off a single 5V supply. They have been used extensively for code and data storage across a wide array of applications. Because of their versatility and widespread use, demand continues for these devices.
The P8155H is a combined RAM and I/O peripheral device, which operates off a 5V supply and provides 256 x 8-Bits of RAM, three general purpose I/O ports, and a 14-bit programmable counter. Its main use is as a companion device in 8085AH and 8088 CPU-based applications. To avoid re-qualifications and maintain software compatibility, many of these applications have remained in production unchanged from their original designs. Consequently, it is necessary to maintain a trusted and continuous source for the CPUs as well as for the companion devices. In this area, Rochester's focus on providing finished goods inventory along with licensed manufacturing makes us an ideal partner to support these long lifecycle programs.


Rochester Electronics Licensed Manufacturing