Supporting Healthcare in the Fight Against COVID-19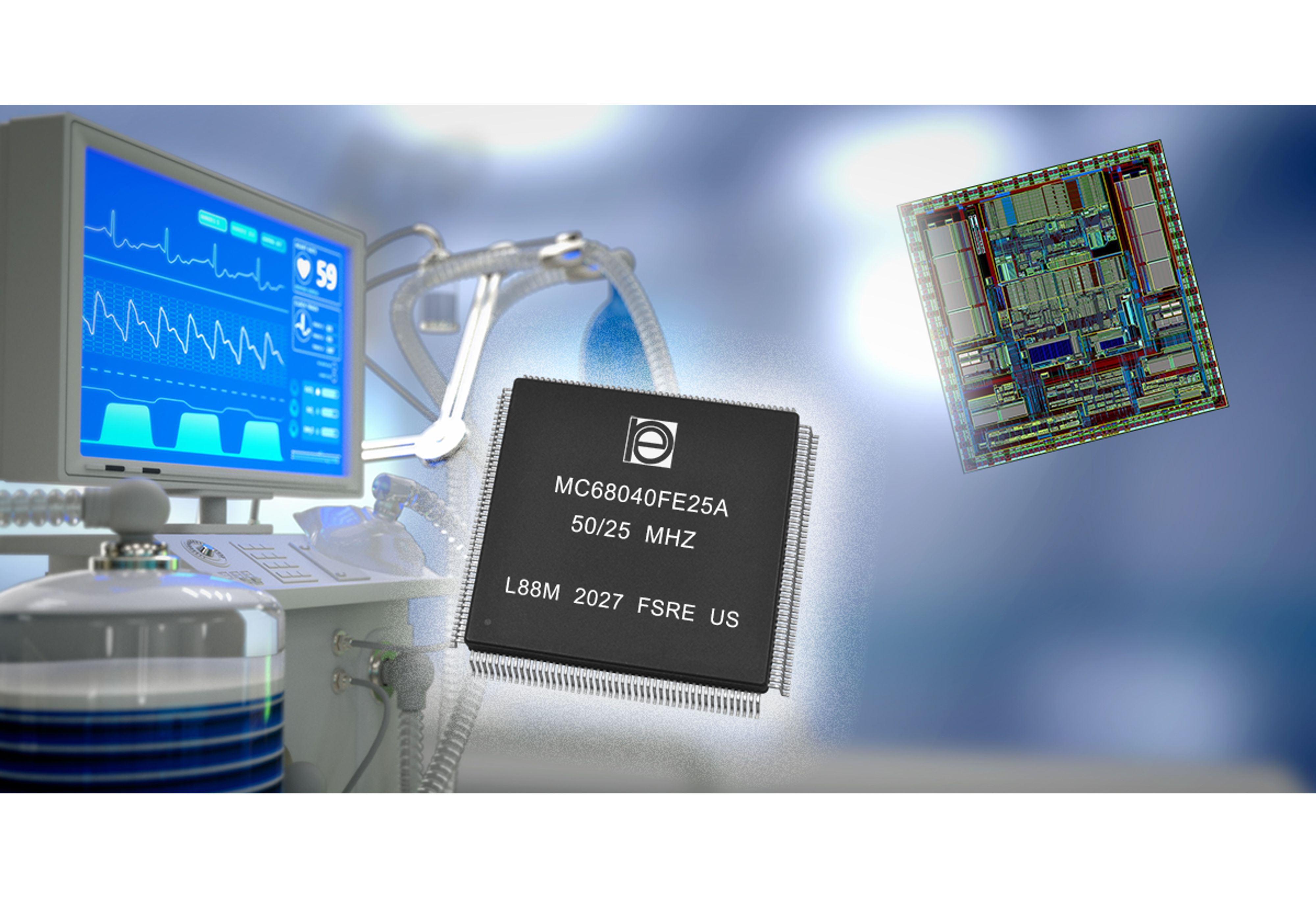 The Customer Challenge
A valued Rochester customer required an ongoing supply of the MC68040FE processor to produce medical ventilators to be used in the fight against COVID-19.
It is a well-known fact, continuity of service is crucial for many applications in industries such as healthcare, where modern electronics equipment performs critical tasks. Medical ventilators, in particular, have become a vital tool in the fight against COVID-19. During the current global pandemic, ventilator manufacturers rely upon a continuous supply of semiconductor components to support both new products (which are often based on proven designs), and field repairs in existing older units.
Unfortunately, some original components used in critical applications are no longer available from the original component manufacturers (OCMs), and redesigning equipment with new components can be both time-consuming and cost prohibitive.
The MC68040FE 32-bit microcontroller, originally released in 1990, is a critical component still in use for many applications, such as ventilators. Equipment manufacturers require a continuous supply of these components, though the OCM no longer provides direct support.
The Rochester Solution
As licensed by the OCM, Rochester manufactures devices no longer produced, making our manufacturing services ideal when longer-term solutions are needed. We have extensive in-house capabilities for device replication, semiconductor assembly, reliability, and electrical test.
In partnership with the OCM, Rochester has become a licensed manufacturer for the MC68040FE processor. In addition to being an authorized distributor for the remaining finished goods stock, we have acquired all of the IP for the original design, ensuring a continuous source of supply.
To support the challenge our customer faced while in the grips of a global pandemic, our Engineering team qualified the 184 lead Cerquad (Ceramic Quad Flat) package, which is a lower-cost alternative to the original Ceramic Quad Flat Package (CQFP). This specific package is hermetically sealed with glass frit bonding (a type of glass seal) and requires Matte Tin plating on the leads.
Rochester's design team also has extensive experience in porting the 32-bit processors from our supplier partner. As the design, package assembly, test, and qualification are performed at our facilities, Rochester continues to support the product life cycle and supply chain to meet customer demands.
Rochester Electronics has the unique capability to provide a continuous source of semiconductor components for critical ongoing applications. We are proud that our services are helping to support the healthcare industry and our front-line medical workers in the global fight against COVID-19.
Learn more about our Manufacturing Services