Our Custom Hybrid Assembly Services Keep Your Business Moving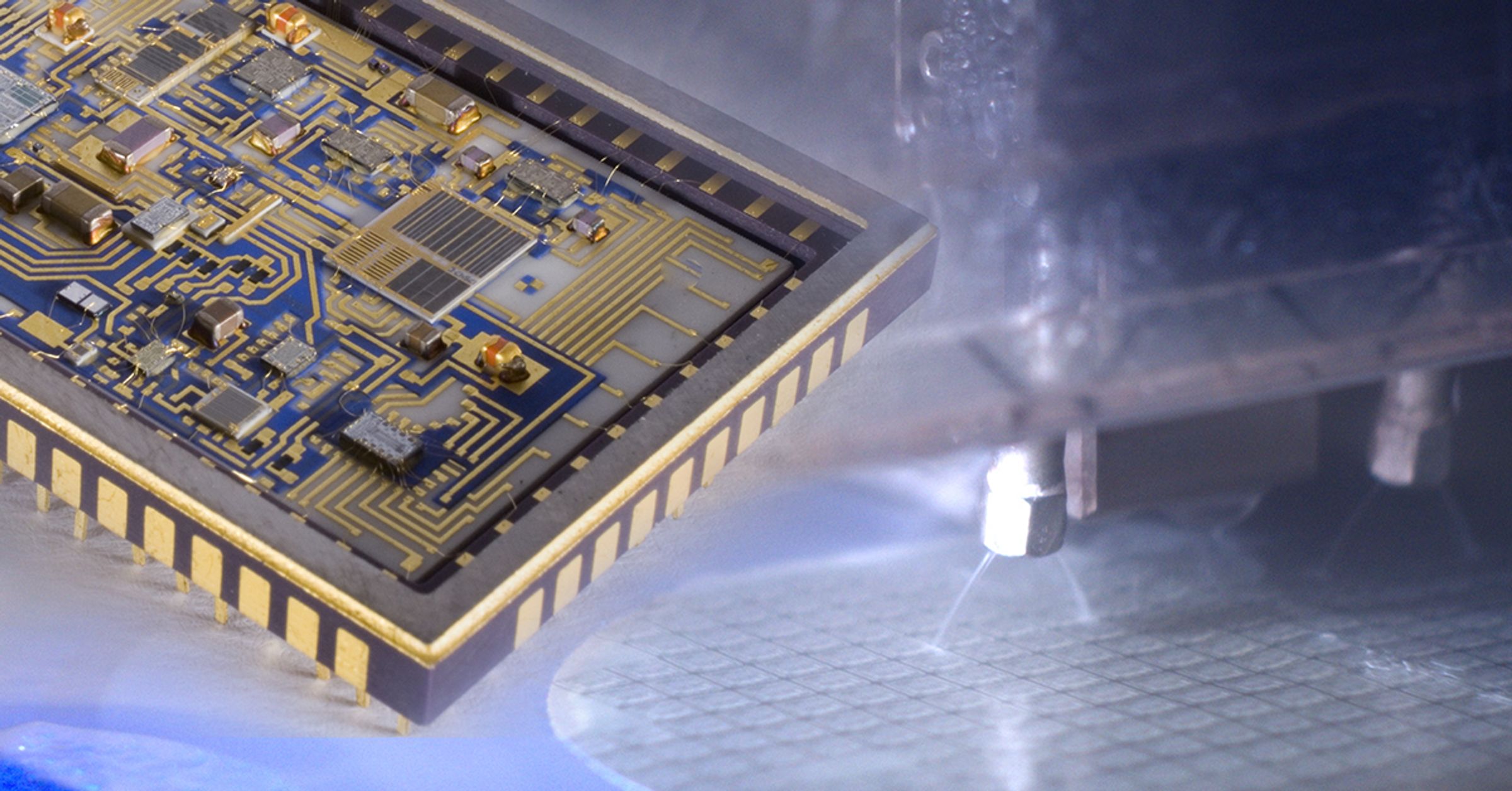 Rochester Electronics can support your Hybrid Module assemblies per MIL-PRF-38534 and MIL-STD-883 with a range of substrates and assembly techniques.
Our Newburyport, MA facilities have over 60,000 square feet of cleanroom space available to support hermetic assembly services, and Rochester is registered to manufacture ITAR products.
Rochester has the following certifications:
US DLA (Defense Logistics Agency) certified for in-house Assembly, Electrical Test Screening, Burn In, Reliability Testing and QCI Groups A, B, C, and D
We have a broad range of qualified hermetic packages available, as well as the ability to do many custom offerings. To support the product assembly process, we offer a range of wafer processing services (such as Back-grind and dicing), as well as package finishing services which include Tin Lead (SnPb) finishing and dipping. In addition, our reliability labs perform the necessary stress tests to ensure that all Hybrid products can withstand even the most ruggedized environments.
Hybrid Assembly Services Include:
Wafer Back-grind
Wafer Dicing
Substrate (Thick & Thin Film alumina, Quartz/Fused Silica, Aluminum Nitride, Sapphire and other options available)
Substrate installation (eutectic solder and epoxy attach methodology)
Die Attach (Au/Si Eutectic and epoxy attach)
Wire Bonding (gold ball, gold wedge, and aluminum wedge techniques)
Sealing (seam seal and solder seal of both metal and ceramic packages)
Laser Marking
Environmental stress screening per MIL-STD-883
Full Test capability
Qualification per MIL-STD-883
Analytical Services – Construction Analysis, Failure Analysis, Electrical Fault Isolation
Learn more about our Manufacturing Services