A Member of the Intel MCS® 96 Microcontroller Family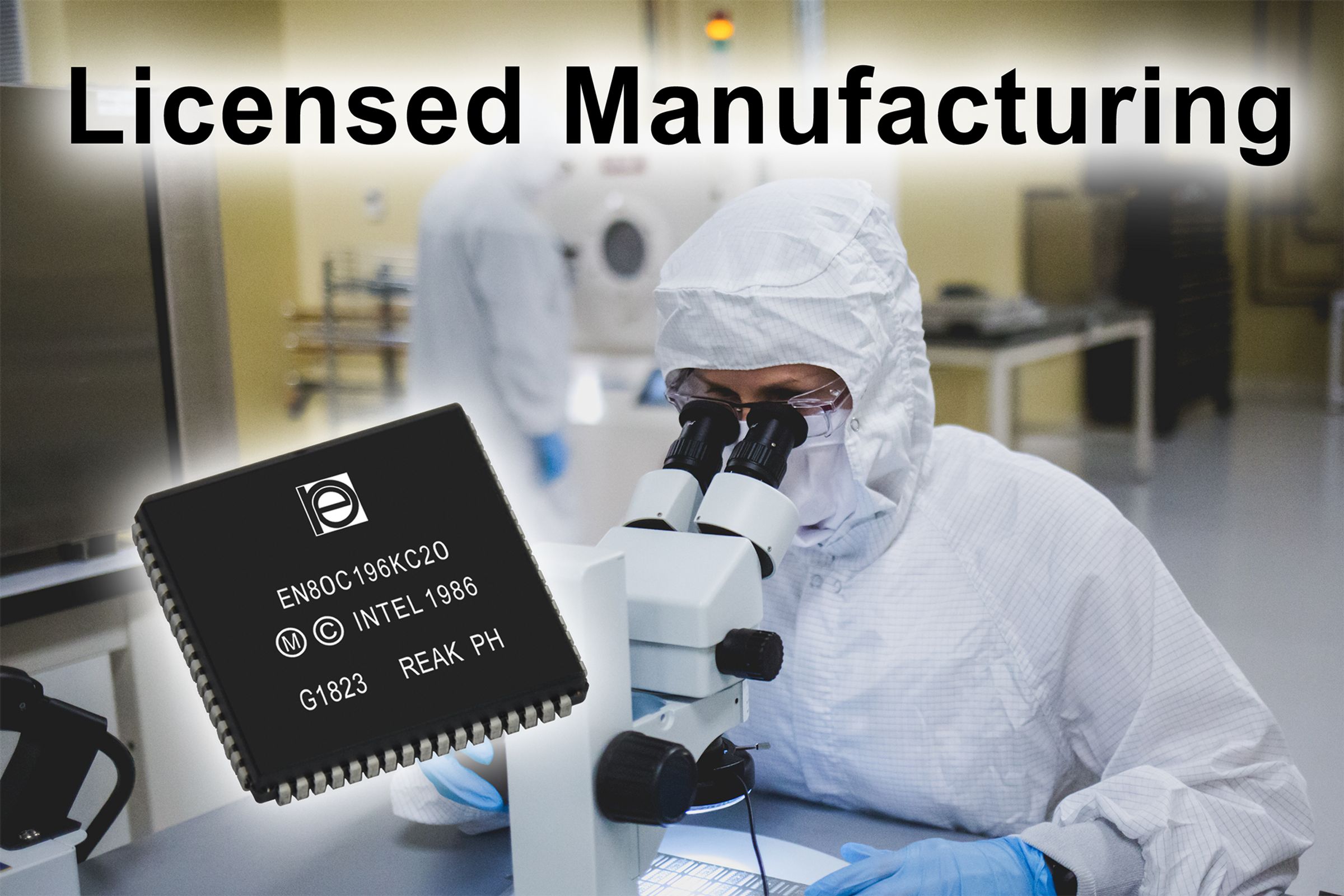 The 80C196KC 16-bit microcontroller is a member of the Intel MCS® 96 microcontroller family.
The 80C196KC is an enhanced 80C196KB device with 488 bytes RAM offered at 16 and 20 MHz operation.
Download Datasheet
Search Our Online Catalog: 80C196KC
Rochester Electronics branded components are manufactured using either die/wafers purchased from the original suppliers or Rochester Electronics wafers replicated from the original IP. All product replications are done with the approval of the original component manufacturer (OCM). This is a drop-in replacement with no changes to your board or system software. There are no errata with Rochester Electronics replications.
Parts are tested using Intel® original factory test programs plus Rochester Electronics developed test solutions to guarantee product meets or exceeds the OCM data sheet.
Rochester Electronics Product Guide:
| | | | | |
| --- | --- | --- | --- | --- |
| Rochester PN | Frequency | Package | Temperature Range | RoHS |
| N80C196KC20 | 20 MHz | 68-ld PLCC | 0°C to +70°C | No |
| N80C196KC | 16 MHz | 68-ld PLCC | 0°C to +70°C | No |
| EE80C196KC20 | 20 MHz | 68-ld PLCC | 0°C to +70°C | Yes |
| EE80C196KC | 16 MHz | 68-ld PLCC | 0°C to +70°C | Yes |
| TN80C196KC20 | 20 MHz | 68-ld PLCC | -40°C to +85°C | No |
| TN80C196KC | 16 MHz | 68-ld PLCC | -40°C to +85°C | No |
| EN80C196KC20 | 20 MHz | 68-ld PLCC | -40°C to +85°C | Yes |
| EN80C196KC | 16 MHz | 68-ld PLCC | -40°C to +85°C | Yes |
*Contact Rochester Electronics for additional package types and lead finishes